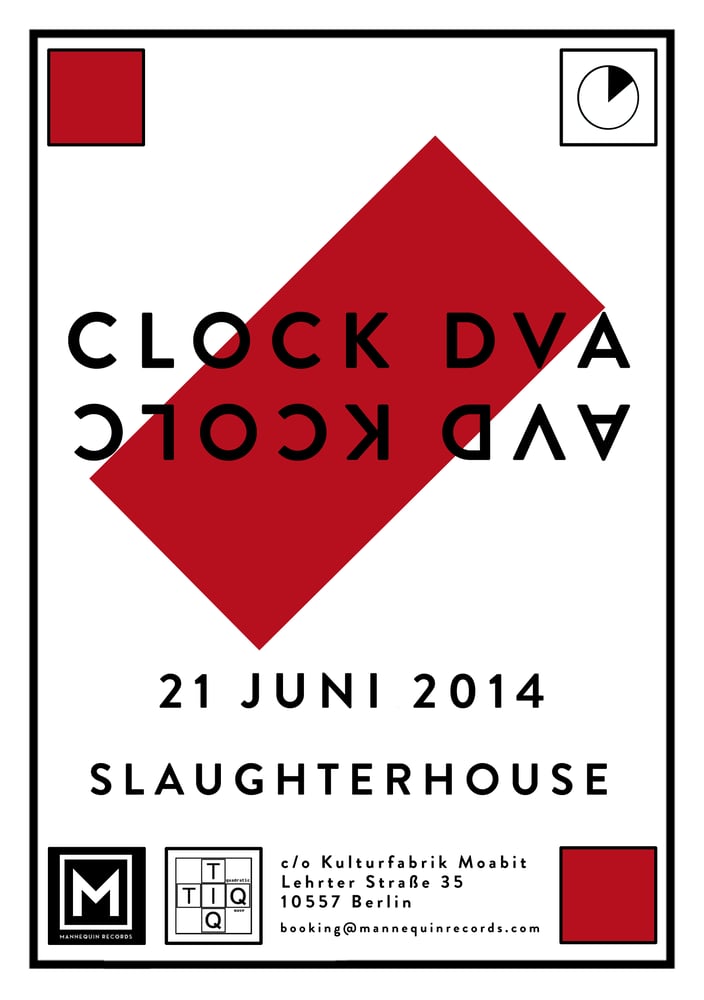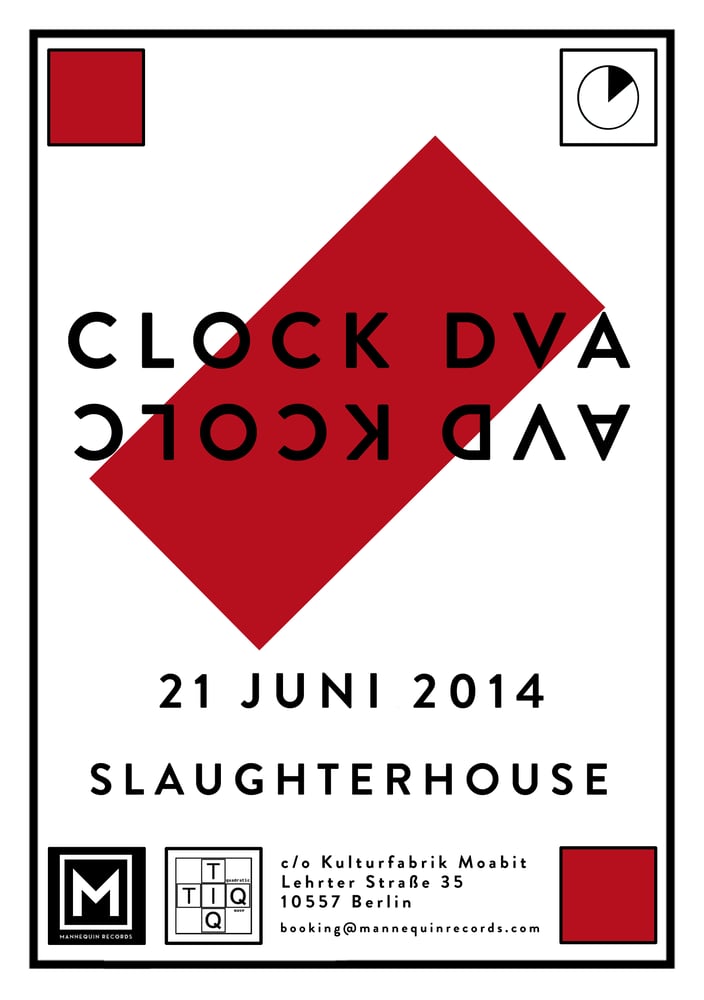 Clock DVA - Admission Ticket + Silkscreen Poster - June 21 2014 - Slaughterhouse - Berlin
€40.00 / Sold Out
Mannequin Records and TIQ are so proud to announce the first show of Clock Dva in Berlin after more than 20 years.
This package includes ad admission ticket to the show plus a limited edition silkscreen poster, dim. 100x70 cm.
To be admitted at the show and collect the poster, please present the receipt of payment you will get inbox in your email at the venue.
Saturday, June 21
22:00 - 5:00
Industrial pioneers who rarely perform live Clock DVA emerged alongside Cabaret Voltaire and Throbbing Gristle in the industrial scene of the late 70s, and reached the peak of their influential oeuvre with the 1989 album 'Buried Dreams': a masterpiece, fusing hypnotic electronic arrangements and EBM-influences with core-member Adi Newton's interests in the surreal, the occult and deviant sexuality. After a lengthy absence, Newton has recently reactivated Clock DVA for a series of concerts showcasing their mastery of both image and sound.
After party by Mannequin Records and TIQ with DJs Alessandro Adriani, Neue K and Hanzel.